In addition to Ida Bieler's distinction as a performer and a sought-after teachers in Europe, she has been dedicated to supporting and promoting projects for young musicians. She currently serves as the artistic director for the Chrysalis Chamber Music Institute at the North Carolina School of the Arts, the Yehudi Menuhin Live Music Now Rhein-Ruhr and the Schloss Bensburg Concert Series.
Her initiative, the Vivaldi Project Düsseldorf, a teachers' training program aimed at educating underprivileged children, has been awarded Germany's coveted "Ideen für die Bildungsrepublik" prize for 2011 and has been recently introduced at the UNSCA.
​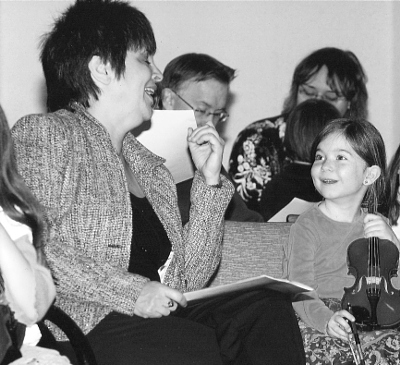 Chrysalis Chamber Music Institute
YEHUDI MENUHIN: LIVE MUSIC NOW
Schloss Bensburg concert series
"Bringing music and its associated social benefits where it is not self-evident unlocks an incredible amount of energy. And this energy creates a future."
- Ida Bieler on the Vivadi Project -
​